The image of an American realtor has long become a symbol of success and wealth. The reason for this is a stable and formed US real estate market, where all participants have the opportunity to earn and increase their capital.one
Profitability and opportunities for foreign investors
Foreign investors can also make money in the US real estate market. The most profitable and popular option – the purchase of apartments or houses for subsequent rental.
The investor's profit in the purchase, sale and rental of real estate in New York (Manhattan), June 2016:
This example shows that last year the market was active. It was not affected by the crisis, and transactions with cheap studio-type apartments brought the most profit. At the end of the year, it can be said that the yield is now inversely proportional to the area of ​​housing and the investor's costs. Those. buying a few cheap apartments of a small area and renting them out, you can get the maximum profit.
The maximum profit will bring the rental of several apartments of a small area.
These findings are not unfounded: they are based on statistics obtained after analyzing successful transactions that took place in 2016 in the center of New York.2
Why is growing interest in business investment in US real estate
Chief Economist of the National Association of Realtors USA (NAR) Lawrence Yun said: "The increase in consumer confidence at the end of last year has caused considerable interest in buying a home. Problems remain, but the market goes to a successful start. "
Studies have confirmed the growth of successful transactions in the real estate market and revealed such patterns:
Last year, about 37% of housing was purchased not for living, but to generate additional income through renting or reselling.
Investors invest in the cheapest housing, and then rent it. In this way, they protect their savings and turn them into a source of income.
Pensioners invest money in real estate, hoping to get an increase in retirement.
Economic immigration is growing, foreigners are seeking to obtain US citizenship for the whole family. Learn more about this feature atpage "Feod Group"- US citizenship for investment.
Despite the rise in prices and rates on mortgage loans, the number of offers has recently increased by 2.4%, while sales have risen by 3.3%.
3
What is the dynamics of real estate prices in the USA in recent years?
The positive trend in rental housing confirms the benefits of investing in US real estate. Property prices in the United States surpassed the record of transactions recorded during the 2006 boom. Statistics notes that for 4.5 years in a row real estate operations have brought steady profits. From July 2006 to 2012, real estate prices gradually decreased, but starting from 2013 their dynamic positive growth has been observed again.
David M. Blitzer, Chief Investment Officer and Chairman of the Standard and Poor's Index Committee, notes that "the new peak set by the S & P Case-Shiller Core Logic National Index will be seen as the beginning of a new advance. Housing indicators give a positive signal to investors, and sales of existing and new homes and apartments are growing. "
The statements of experts are confirmed by numbers for each locality. For example, the highest growth rates of investment efficiency are in such cities:
Seattle – 11%
Portland – by 10.9%
Denver – 8.7%
Washington – by 2.7%
Foreign investors are now using this situation and are already making a profit from investing in US real estate. Such a take-off is not accidental: it speaks of a healthy and fruitful opportunity to protect your capital by investing it in one of the most stable and reliable world economies – the US economy. Experts believe that the most profitable period for investment in the US housing stock begins in 2017: the expected payback rate (ROI) is from 30 to 40%. It is assumed that by the end of this year, up to 6.5 million apartments and houses will be sold, and successful transactions in this area will continue until 2024.four
Top cities to buy real estate
Charts and tables with price indices for cities show a very positive picture for investors. Actively in demand is housing in the following cities: Dallas, Seattle, San Francisco, Los Angeles, San Diego, Denver, Dallas, South Florida, Palm Beach, New York.
To invest in US real estate, you need a reliable and experienced partner who will give detailed advice, select an excellent option for the purchase, check the object in the US and issue a deal.
Such a partner is "Theod Group". With extensive experience (over 25 years) of representatives and partners in the USA and Europe, Feod Group can not only carry out the transaction from beginning to end, but alsoapply for a business visa or US investor visa, assist with immigration to the USA.
As a rule, the future investor has a number of questions:
Which states offer the best employment prospects?
Where are the lowest taxes?
What are the rules for citizenship?
Where is the best business climate?
What type of investment to choose?
Active: selling, buying, renting are carried out by the investor independently.
Passive when management and allocation of investments is entrusted to the company.
"Feod Group" will help get answers to all your questions, and then you decide exactly where you want to buy property. Statistics show that profit is possible in popular cities, and in small towns with low prices.
The Feod Group constantly monitors economic indicators in different states and can find the best options.
Recently, profitable home purchases have been recorded in San Francisco, San Jose, Silicon (Silicon) Valley, Phoenix and Los Angeles, but there are other interesting solutions. You can buy an apartment in the cheapest area, repair it and rent it profitably.five
What are the benefits of renting a property?
Here are the latest statistics:
Over the past 10 years, 4 million new tenants have appeared among people with incomes below $ 25,000.
There were 3.3 million new tenants among the population with an income of more than 50,000 dollars.
It has become 1.6 million more tenants with an income of more than 100,000 dollars a year.
Rents are rising.
40% increased demand for single-family homes for rent.
Return on investment in rent – 30%: higher than in any stock market.
Housing prices and rental demand are rising in all states thanks to a good demographic situation and a healthy labor market. Young people cannot buy new housing, but can afford to rent it.
A future investor can buy an apartment not for living. Then the finances will not just lie on a low deposit with the bank, but will generate income in the form of a rent surcharge. From situations with banks, no one is insured. The bank may go bankrupt or unexpectedly lower the rate, and the income from investments in US real estate is stable and has a positive trend.
Realtors and investment consultants of the United States are closely studying the real estate market and see prospects. Statistics show that now the greatest profitability is in the west of the country, but in other areas the rates are growing.
There are many opportunities for successful investments, and Feod Group is able to offer the most profitable ones. Recent economic studies have shown that renting apartments in San Francisco, Sacramento and San Jose has brought the greatest profit to investors. There is the potential for price increases in Silicon Valley.
The main thing is that an investor in the United States can receive two types of income: at the expense of the annual increase in market value and at the expense of rent. In aggregate, the annual income can be up to 30%.6
Current offers on the US real estate market
Below are a few current proposals for real estate in the United States. This is only part of the proposals, you can get a complete list of current real estate properties for sale from the specialists of Theod Group.
Townhouse in new york
Location: USA, New York, Erie County, Buffalo
Bedroom: 3
Bathroom: 1
Price: $ 29,900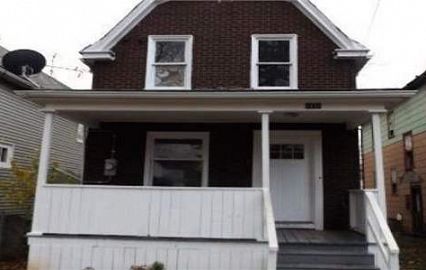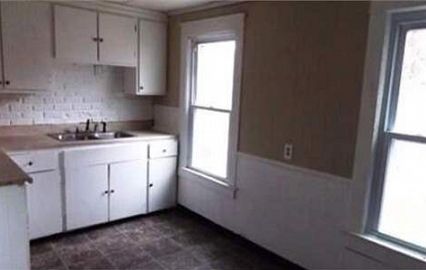 Townhouse in Michigan
Location: USA, Michigan, Wayne County, Detroit
Bedroom: 3
Bathroom: 1
Price: $ 30,500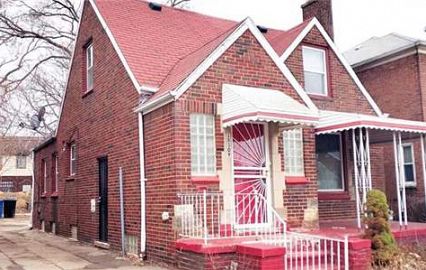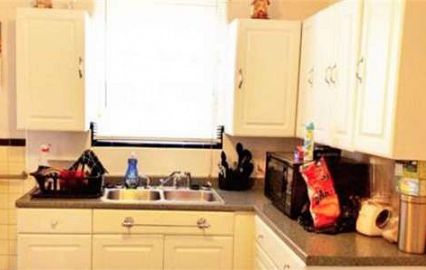 Townhouse in florida
Location: USA, Florida, Duval County, Jacksonville
Bedroom: 3
Bathroom: 2
Price: $ 48,500
This is a large three bedroom apartment with a tantalizing $ 48,500 and with a tenant in place paying $ 11,160 per year.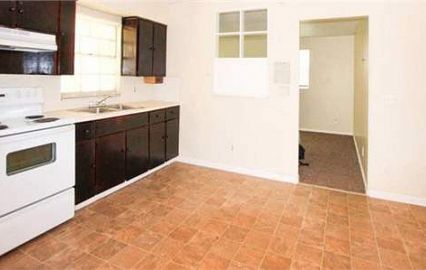 Townhouse in Michigan
Location: USA, Michigan, Wayne County, Detroit
Bedroom: 3
Bathroom: 1
Price: $ 32,900
This large three bedroom house is an amazing value at $ 32,900 and also tenanted.